Jurassic Park 4 is currently being written by Rise of the Planet of the Apes writers Rick Jaffa and Amanda Silver. They were chosen for the job because of their brilliant work with the new Apes movie - bringing a classic back and introducing it into a more modern world. They plan to execute Jurassic Park 4 in this manner as well and should offer a great story for the continuation of the franchise.

Source: ComingSoon.net

In older news to recap for those who may not be familiar, this past summer indicated that Jurassic Park 4 will take the franchise in a whole new direction, according to possible director Joe Johnston(who also directed Jurassic Park 3 and Captain America).

"Why would anybody go back to that island? It was hard enough to figure out the second and third reason for them to go, but it would take it off in a whole other trilogy basically, but when it gets to that level itís sort of about studios and Stevenís thing and who knows."

"ÖThe most important thing I can tell you is that starts a new trilogy that will go off in a different direction ó a completely
different direction that is very exciting, and different from anything weíve seen. It starts with the history of the first trilogy, but it spins it off in a completely different direction. Thatís all I can tell you." So, could this mean Jurasic Park be a prequel? A reboot? Or a sequel? Who knows. Watch this space for more updates on jurassic Park 4.

Source: Screenrant.
Tags: Jurassic Park 4, JP4, Writers, Movie, News
Comments (7)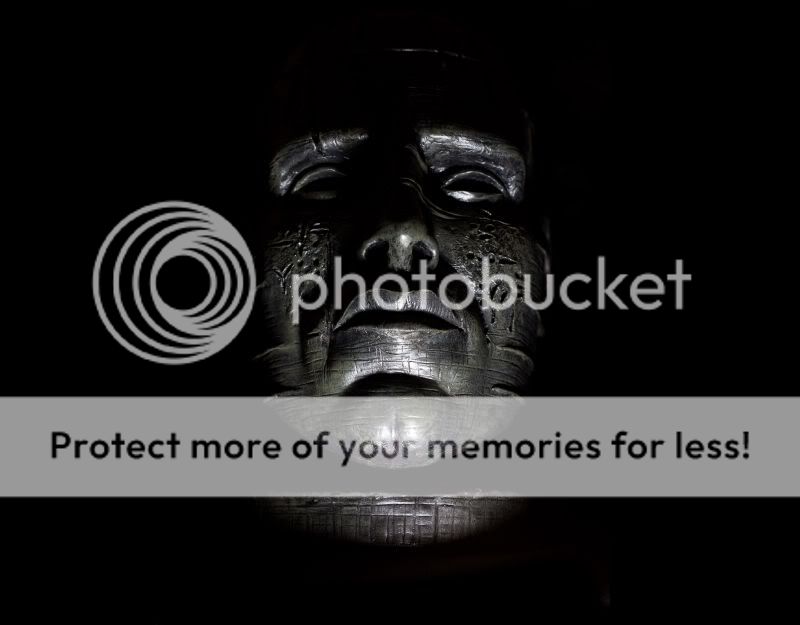 Posted: Aug-13-2012 2:46 PM
How's about dinosaur/human hybrids?
Posted: Sep-03-2012 8:36 PM
Posted: Sep-25-2012 12:46 PM
there better be velociraptors that's all i have to say on the subject! And it better be awesome or i will disown Jurassic Park from being my favorite movie! :p
Posted: Oct-10-2012 2:03 PM
i agree all the reboots ive seen suck. seriously if this Jurassic park goes down hill cos of the new directors or something then i might even right a comlaint letter and ask them to make a 5th with the same directores and writers. Micheal Crichton MUST be involved or i think i might just kill myself.
Posted: Oct-21-2012 8:49 PM
ok dino hybrids suck! they look terrible! Even my dad says it already going down hill, really how about same look, just saying they have larger brain compasity
Posted: Nov-28-2012 6:32 AM
What if the problem was always that the Studio wanted to go in a direction similar to rise of the planet of the apes, but couldn't figure out how to make that work with the ideas and writers they had? They wanted Dinosaurs that could eventually start overrunning the planet and overthrowing the military, but unless you explain it there are problems with how they would overthrow all the military.

This is a problem that Rise addressed in very subtle and logical ways that can be expanded in the sequel. The virus is affecting much of humanity at the end of the story, even though the Apes escaping and taking over stops short of a full military confrontation. So there may need to be many internal consistencies planned for the new trilogy, where the Dinosaurs multiplying, life finding a way, and them overrunning the mainland is the true goal instead of making them smarter like in the Apes movies. Only the velociraptors would get slightly smarter. I have a feeling they scrapped many ideas, but kept the core of where they wanted their dino-hybrid story to go


Playing around with them as a weapon may have been one attempt to lead up to this. However, to make that idea work all the even worse ideas about dinos with guns started coming about.

What if they still want to move the story away from the islands, and the apes writers have a way to make that work? Something like Jurassic World
Posted: Feb-22-2013 7:29 AM
If its human hybrid dinosaurs then that's just shit. Sounds crap. As for overthrowing military etc. . . So far from being plausible. As they only have two tiny islands there is nowhere near enough to overthrow anything. Let alone the world. I don't really give a damn about plot though. Just wanna see dinosaurs
throw drunken teenagers/ college kids there. . . Shipwrecked people blah blah blah. Just give me dinosaurs. . . Not hybrid freaks. . . .please?